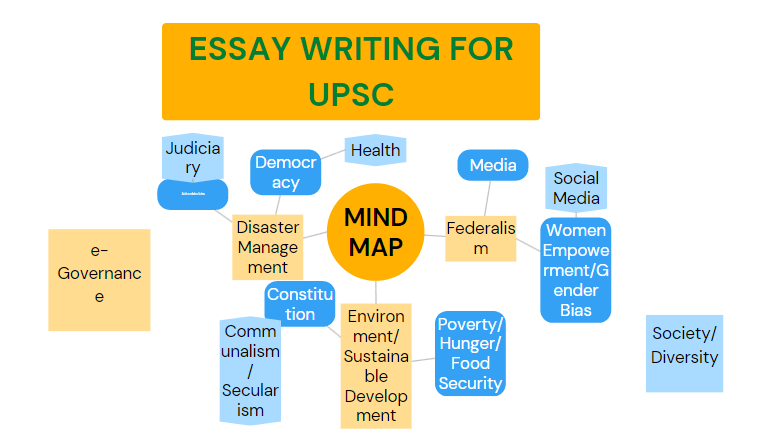 ESSAY BY TOPPERS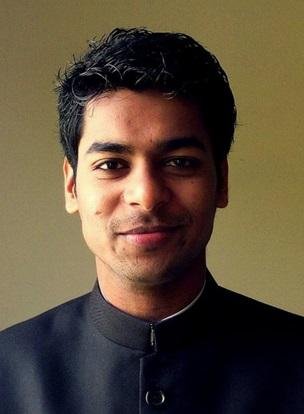 What UPSC says about the essay paper.
"Candidates may be required to write essays on multiple topics. They will be expected to keep closely to the subject of the essay, to arrange their ideas in an orderly fashion, and to write concisely. Credit will be given for effective and exact expression."
Essay distinguishes itself from GS in the sense that in GS, marks will be awarded purely for content. But in essay, examiners will pay special attention to not just the content, but also the language, coherence and the way you organise your write-up.
So you must take adequate care to arrange your ideas properly and not commit any fundamental spelling or grammatical errors.
How and from where to prepare?
Most of the content you write in Essay will come from your GS preparation. Apart from this, the following sources will help:
Reading non-fiction helps you develop a matured thought process. Apart from imparting knowledge, they will also let you come across good figures of speech, art of argumentation, powerful rhetoric and unique content etc. For example, in an essay on Artificial Intelligence, I took arguments from Yuval Harari's Homo Deus to argue that AI is an imminent threat to humanity. Or if you read Why Nations Fail, a book replete with examples, you will understand the importance of innovation, political and economic freedoms in propelling a nation forward. So my suggestion is, apart from UPSC related material, develop the hobby of reading non-fiction books. I do not mean to suggest that you should start reading one non-fiction book per topic to get good scores in Essay, but reading them occasionally in your free time will benefit you in the long run.
Referring to specific magazines: For certain topics, you can refer to specific issues of Yojana/EPW/Economic Survey etc. Example: for an essay on tribal issues or public health, you can go through specific issues of these magazines for getting the latest statistics (IMR, MMR, malnutrition levels etc) and also about the positives and criticisms of govt schemes in that sector.
Collecting good stories/anecdotes and quotes: Anecdotes, quotes and real life stories you see in newspapers and books which can be used in essay should be noted down. In most of my essays, I used to start with a relevant story or an anecdote that has the essay topic as its underlying theme. Apart from these, I also used a couple of quotes of eminent persons.
List of quotes, anecdotes I collected are available in the link at the end of this article.
Improving language and expression
Language in essay must be simple and clear with as little jargon as possible. If you want to use complex definitional terms such as, say, 'Constitutionalism' or 'Sanskritisation' please define it in sentence just before you use it. Examiner will also understand clearly what you want to convey. Clear writing is clear thinking. And that is what any reader looks for.
Keep your sentences short and powerful. Long, winding sentences makes it difficult to read and understand. If you tack on one clause after another through conjunctions, what you get is a bad sentence sprawl.
Example of a bad sentence sprawl:
At the end of World War 2, on the one hand, while capitalism was successfully championed by the nations in North America and Europe, on the other hand, it was USSR that put Communism at the forefront due to which there was an ideological clash between the the two superpowers which had led to proxy wars in various parts of the globe, a nuclear arms race and a rapid deterioration of the security of the world.
By the time readers finish reading it, they will lose their breath and the point of the sentence. So I had a simple rule: If you run out of your breath while reading a sentence, then probably you will have to break it into two.
Rewriting the aforementioned example after breaking it into two (which makes it much easier to read and comprehend):
After World War 2, while the North American and European nations championed capitalism, USSR put communism at the forefront. This ideological clash between the superpowers led to several proxy wars, a nuclear arms race and a rapid deterioration of world security.
What you must avoid in Essay
Do not focus excessively only on one point, or one dimension (such as the historical or political aspect) Your essay needs to be expansive and multi-dimensional.
During preparation, we read a lot and it's understandable that we feel strongly about certain topics. And since essay offers freedom to write, it's very easy to get carried away with such a topic. But make sure that you write what is asked, not what you know or feel like. No mann ki baat. Always stick to the subject of the topic. It helps to read the question in the midst of your essay to ensure that you are not steering away from the topic.
If you are not comfortable writing about abstract philosophical topics (I am terrible at writing them), avoid such questions. Your choice of topic has no bearing on the marks and that is why, selecting an unpopular topic just for the sake of it is unwise. Also, if there's a technical term in the question, be doubly sure that you understand it correctly. For instance, in 2014, there was a question on 'standard tests', which is a technical term. I misunderstood it and wrote a generic essay. I got 112.
When you take a final stand on an issue, it's best to avoid extreme or highly unpopular opinions. We are free to have any opinion in the privacy of our minds, but in UPSC essay why take that risk? For instance, in an essay on Capital Punishment, in the main body content, you should present a case for both abolition and retention. But when you take a stance, it's best to be an abolitionist.
No ranting. You might be a great fan of Karl Marx, but if there's a question on Capitalism, do not rant or rail against it  You must present both the positives and negatives of Capitalism and end the essay on a balanced note.
Do not dedicate disproportionate amount of time for the first essay and scamper through the second. Both carry equal marks, so please invest equal time.
How to write a good Introduction to your Essay?
Essay introduction can be:
a fictitious incident or story (where you introduce a character);
a real life anecdote;
a quote; or
a simple definition of the words in the question (not recommended in Essay)
In GS, definitional approach is a great way to introduce your answers. But in essay, they are rather stale, lacking in any human element. I always believe that a good way to start your essay is to have that touch of humanity and warmth in your introduction.
In my Mains exam, this was my introduction to the essay 'Destiny of a nation is shaped in its classroom'
"The year was 1945. Towards the end of a gruesome world war, the world powers decided to carve up the Korean peninsula along the 38th parallel.
"Before partition, North and South Korea might have been homogeneous in every respect, but after the division, they steered onto different paths. While schools in the North chose to 'educate' their children in the worship of a cult leader, ideological indoctrination and servility, its southern counterpart focused on liberal education, innovation and economic growth.
"Today, almost seven decades later, the difference in the fates of these people and the trajectories of both these nations cannot be more stark. One is known for gross violation of human rights, while the other a champion of liberal democracy. One is known for gut-wrenching poverty, while the other unbridled prosperity.
"This only proves the age old adage that the destiny of a nation is indeed shaped in its classrooms."
Similarly, for the Social Media essay, my introduction sought to bring to the fore the paradox of Social Media. I wrote on how social media was leveraged to crowdsource help and rescue during Chennai floods in 2015. At the same time, I mentioned how it was used nefariously in 2012 to cause mass exodus of northeast people from Bangalore. And taking cue from this introduction, in the main body, I discussed about the inherent selfishness and altruism associated with social media.
These real life stories, anecdotes and incidents are everywhere in our books and newspapers. So when you come across them, note down and ponder as to how you can use them in your essay.